February 4, 2016
Happy year of the Fire Monkey!
I have a lovely solo show with all new work opening tomorrow night in Wilmington, Delaware
Letting Go
The Delaware Contemporary
200 S. Madison Street
Wilmington,
DE 19801
Opening reception: Friday, February 5th, 5-9pm
Show dates: January 30- June 6, 2016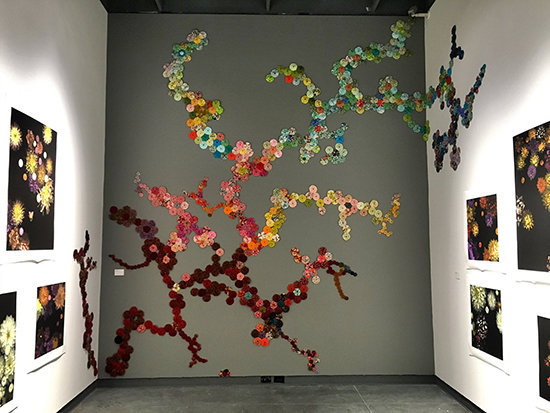 August 2, 2015
Upcoming Exhibition
I will be showing a new print from my series
All of the Flowers in my Garden
at my alma mater,
ASU
's Northlight Gallery this September:
This will be the first show in their new space in downtown Phoenix.
ASU
Alumni Exhibition
Northlight Gallery at Grant Street Studios
September 4-26, 2015
Grand opening reception: Friday, September 18, 2015
Recent and Current Exhibitions
I have 10 Confections prints showing in California right now!
Disaster is my Muse
Venice Arts
1702 Lincoln Blvd
Venice,
CA 90291
August 1- Sept 19, 2015
"Disaster Is My Muse," taking its name from an Art Speigelman quote, explores the ways in which disaster creeps into the everyday, making a once familiar situation uncomfortable, terrifying, or tragic. In this show, 24 artists from around the world showcase their own iterations of unexpected disaster, from the ironic, to the humorous, to the complex and personal.
Artists in the Exhibition: Ambrose Benedict (Wellington, New Zealand); Jophel Botero Ybiosa (Quezon City, Philippines); Kyle Bravo (New Orleans, LA); Michele Catagnetti (Venice, CA); Karl Child (Poulton-le-Fylde, UK); Robert Franco (Van Nuys, CA); Ernesto M. Gutierrez (Corona, CA); Nancy Kaye (Los Angeles, CA); Clay Lipsky (Los Angeles, CA); Nektarios Markogiannis (Missolonghi, Greece); Dario Mellado (Los Angeles, CA); Wynn Miller (Los Angeles, CA); W. Scott Norton (Los Angeles, CA); Alexis Onofre (Rosemead, CA); Jordan L. Rodgers (Liverpool, UK); Danny Rothenberg (Los Angeles, CA); Marjorie Salvaterra (Los Angeles, CA); Gareth Seigel (Pasadena, CA); Kate Shannon (Mansfield, OH); Issa Sharp (Los Angeles, CA); Bruno Silva (Oporto, Portugal); Amy Stevens (Berks County, PA); Stephanie Sydney (Venice, CA); Brian Van de Wetering (Los Angeles, CA); Sumon Yusuf (Dhaka, Bangladesh)
It's Kind of Like Telephone
at Art Box for PhotoIreland Festival was a success!
Some installation shots courtesy of Mandy O'Neill and Miriam O'Connor:
More install shots at Art Box can be viewed
here
.
—————-
Install shots from the Patterns group show in West Chester, PA for Art Trust at Meridian Bank:
June 4, 2015
Geesh, time flies when you're teaching 6 classes a semester and cooking a baby in your belly! I think this is the longest I have gone without updating my website. Sorry folks.
Here are the latest updates:
I am in a group show in West Chester, PA at
The Art Trust.
Patterns
The Art Trust
16 W. Market Street
West Chester, PA
M-F, 9am-4:30pm
Exhibition dates: June 3- July 17, 2015
Opening reception: Friday, June 5, 5:30-8:30pm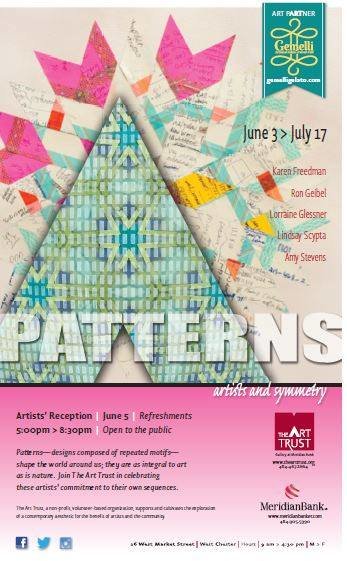 My collaborative photo blog is having a show in Dublin this summer during PhotoIreland festival!
(it's kind of like) telephone
, curated by Hilary Murray
Art Box
3 James Joyce Street
Dublin 1
July 3- August 1, 2015
Preview and launch: July 2nd, 6-8pm
October 3, 2014
Fall is in full swing here in rural PA! As you can see from the front page image, I am working on some new work. I have been documenting all of the dahlias in my garden this year and am editing the hundreds of images fastidiously. As my 40th birthday is just 3 short months away, this work weighs heavily on my mind. Stay tuned.
Thanks to Shaun Kelly of Strant Magazine for this interview: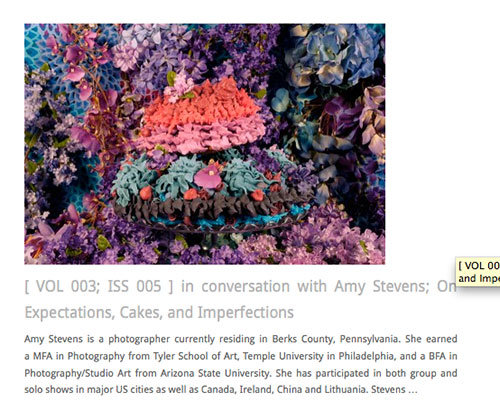 Check out the interview here
July 29, 2014
Happy Summer! I have been offscreen enjoying the outdoors and summer break. Now with one more month to go before school starts up again, I am back to business!
Some highlights of the spring/summer:
A group show I am participating in this summer in Ottawa at Wall Space Gallery (unrelated to the other Wall Space Gallery in Santa Barbara!)
Emerging Artists in Public Collections
Wall Space Gallery
358 Richmond Rd.
Ottawa, Ontario, Canada
through August 10, 2014
And some great press from the
Ottawa Citizen
https://imageproxy.viewbook.com/f63801af45ef11867b25a48e288ebf9a_large.jpg
!
I just received this beautiful magazine from Beijing the other day. A really nice feature in the Culture Section of Vision Magazine from May 2014.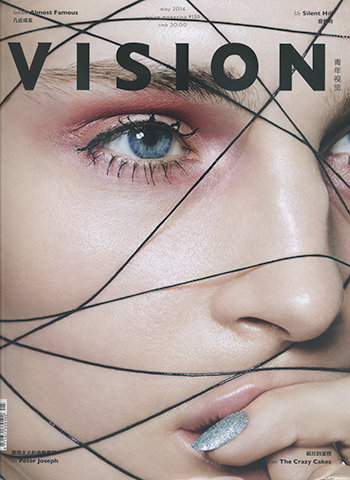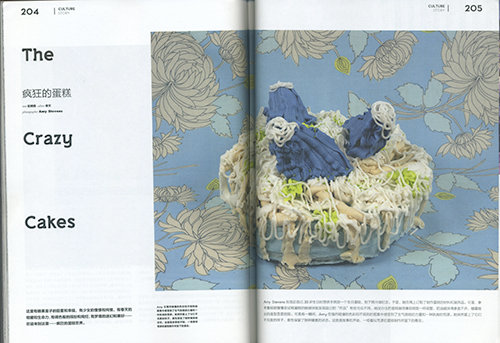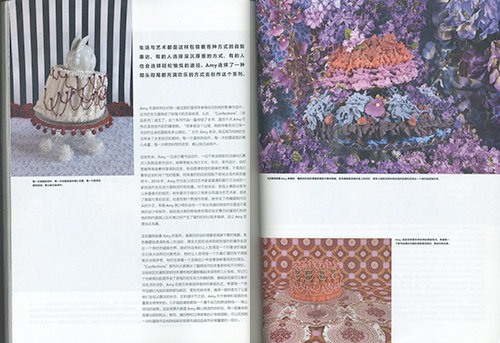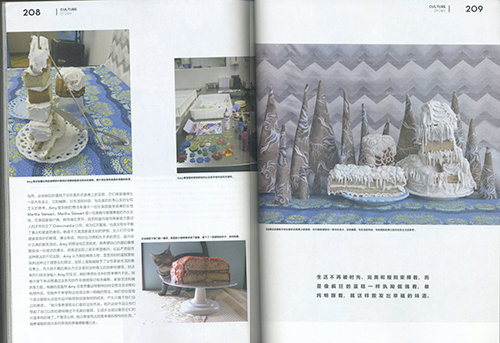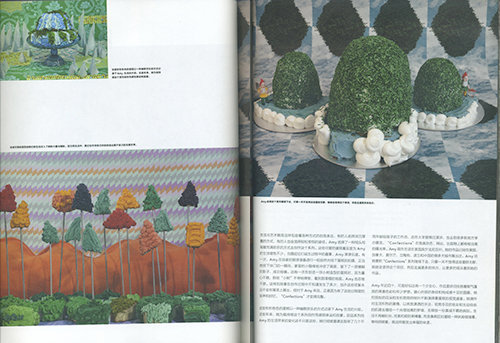 Check out my
Curatorial Projects page
for some installation shots of a show I co-curated with fellow artist Angie Duignan of work from the US and Ireland at Albright College's Freedman Gallery in Reading, PA.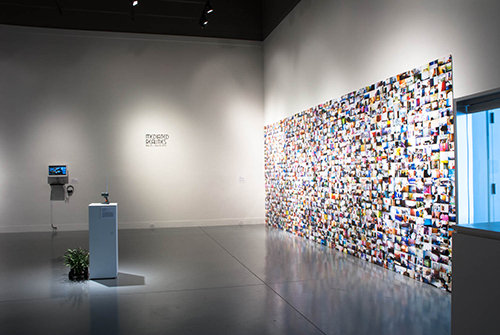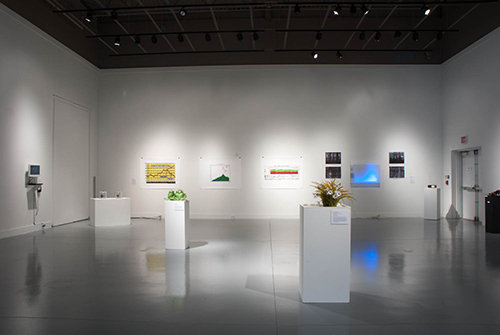 April 21, 2014
Happy Spring for real! The grass is green and the birds are chirping and the daffodils are blooming.
It's a great Monday to wake up to a nice article about the "Wall Space show in Santa Barbara!" :
http://santabarbarasentinel.com/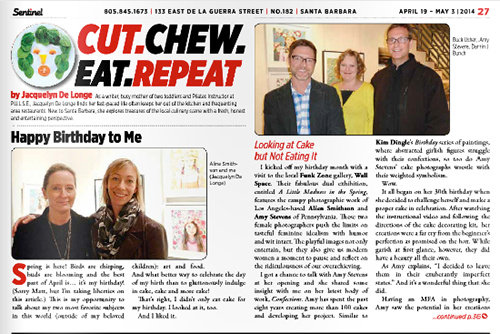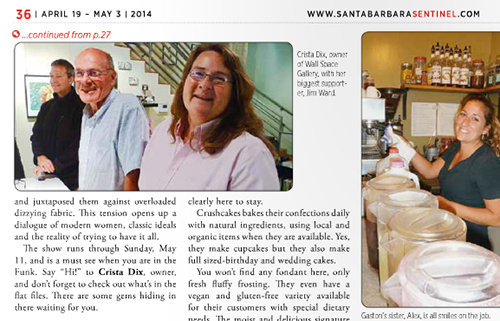 April 1, 2014
Upcoming shows: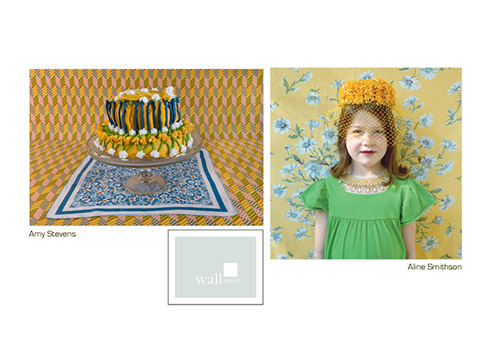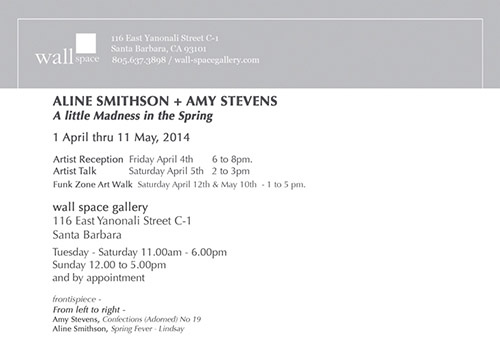 Finders and Keepers
curated by Krista Steinke
Duchesne Academy for Houston Fotofest
March 24- April 25, 2014
Opening reception April 24, 4-6pm
January 23, 2014
A great article in
The Auburn Plainsman
about my solo show Domestic Obsessions!
January 21, 2014
My solo show Domestic Obsessions at Auburn University's Biggin Gallery is open until February 21! I had a blast the other weekend installing, giving a lecture and attending the opening. What fun. Check out more shots
here.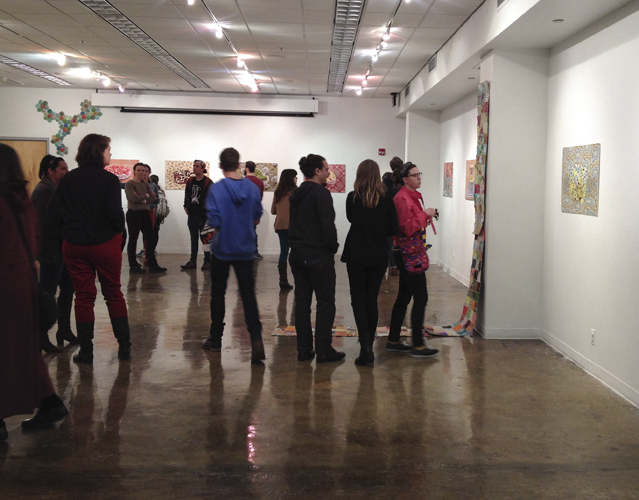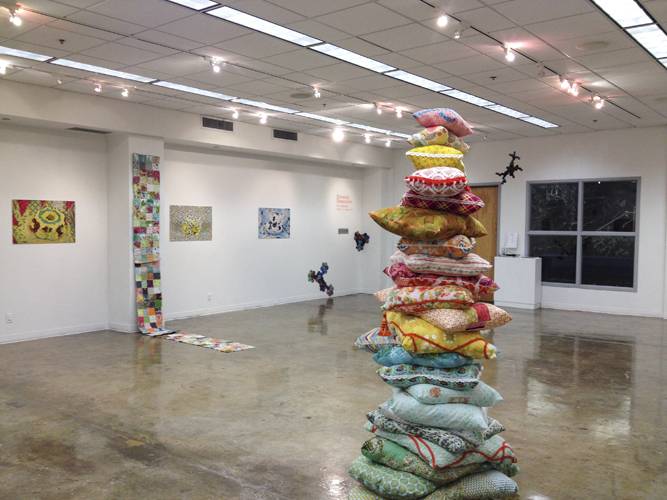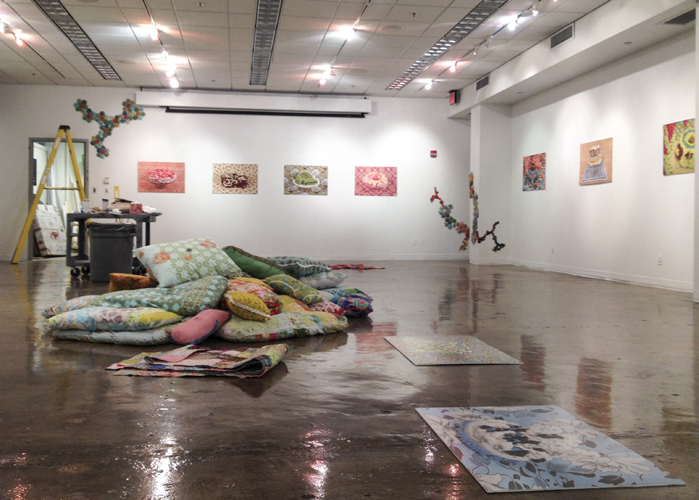 January 9, 2014
Happy New Year
https://imageproxy.viewbook.com/45a2dba27c974e5c14ae74a4119fcfe0.jpg
https://imageproxy.viewbook.com/721ff48cda5eae2bbff5727a7d03bc46.jpg
!
Alumni Travel Grant Exhibition
Center for Emerging Visual Artists
237 South 18th Street, The Barclay Building, 3rd Floor, Philadelphia, PA
John Karpinski and Amy Stevens (with Kate Nolan, Dragana Jurisic, Una Spain and Mandy O'Neill)
December 2- January 15, 2013
Opening Reception: Thursday, December 5, 5-7pm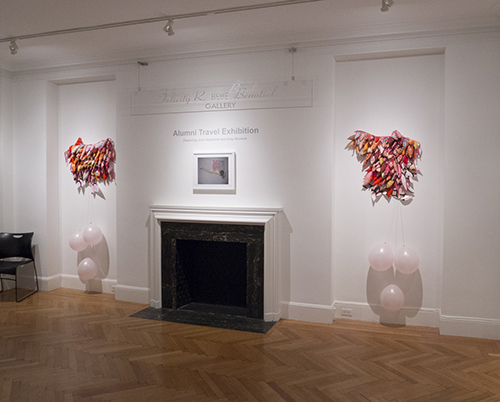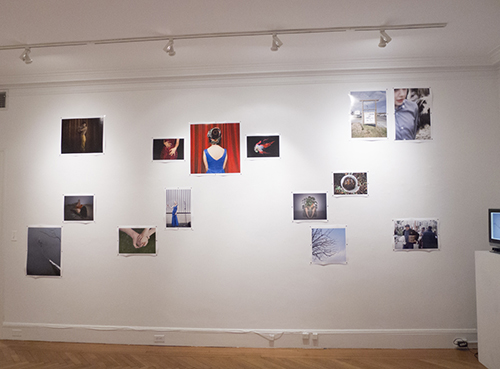 Centered, the annual studio artist exhibition
Goggleworks Center for the Arts
201 Washington Street, Reading, PA
November 16-January 5, 2013
Opening Reception: Friday, December 5, 5:30-7:30pm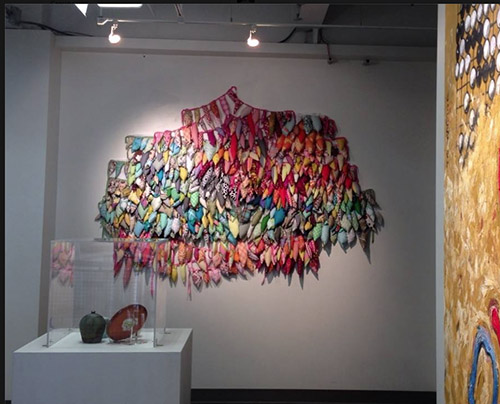 November 20, 2013
My image is in the latest
Prism Photography magazine
with a lovely section on Warsaw Photo Days
https://imageproxy.viewbook.com/b28d1917c59313d10061f38560b7f467.jpg
https://imageproxy.viewbook.com/701f85cb164e3c19a97436a838dbcb3e.jpg
!
November 13, 2013
I wasn't able to see it in person, but am happy to show at my alma mater!
Installation of my work at Tyler School of Art in the atrium in front of the Photo department.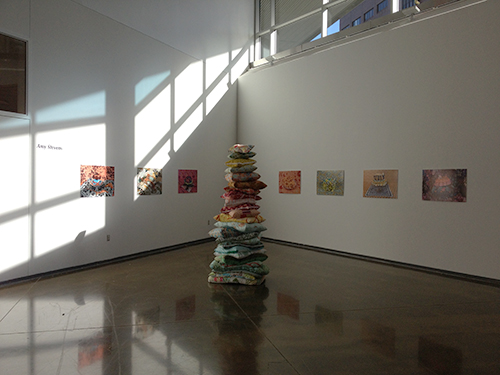 November 4, 2013
Check out this great video and discussion of the Princesses Exhibition from Digital Camera Poland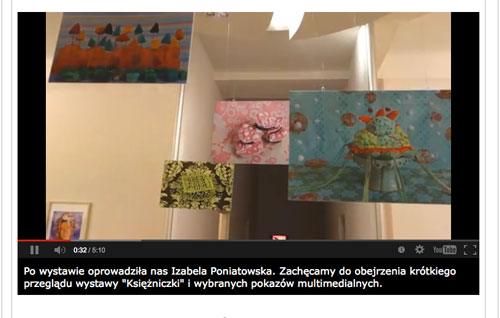 October 27, 2013
Wow, October has flown by. I wanted to share some photos from the show Princesses at Warsaw Photo Days. I have seen my work in many non traditional formats, but now I can add- suspended in the air- as another. Many thanks to curator Katarzyna Majak for including me in such a great show!
https://imageproxy.viewbook.com/4c23fd15bc8398bfb517405664635274.jpg
https://imageproxy.viewbook.com/10df15567892d3b17c47f0eebcc9208c.jpg
https://imageproxy.viewbook.com/9a5aad2d844a4b9e44c819bc42f3d432.jpg
https://imageproxy.viewbook.com/1609fdbb4a240b94736fbf902ed50120.jpg
https://imageproxy.viewbook.com/c057d45d2b49c1fa0577790ccab757ba.jpg
https://imageproxy.viewbook.com/abfc0a184374fbb73282daa174b9c1ed.jpg
https://imageproxy.viewbook.com/aca9489403bc9dcd91f42a02fe930a24.jpg
!
September 27, 2013
Welcome to the redesigned website
https://imageproxy.viewbook.com/3893d87d6d83065a80d7f4a483d87547.jpg
!
Princesses
, an international multimedia exhibition on the world of girls' dreams and fantasies at the
Warsaw Photo Days
festival, curated by Katarzyna Majak, October 4-31, 2013
June 2013
Thanks to my friends at
Slideluck Potshow Dublin
for hooking me up with Christiane Monarchi for this interview in
Photomonitor
! Read the full interview
here.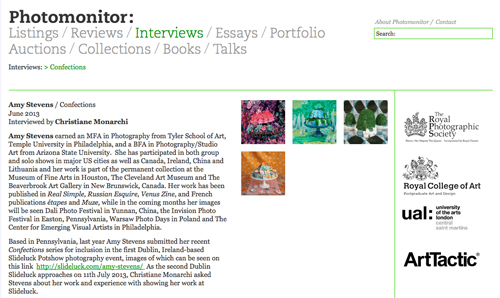 My work on a huge poster for the
Kaunas Photography Festival
in Lithuania, and a
lovely interview here
.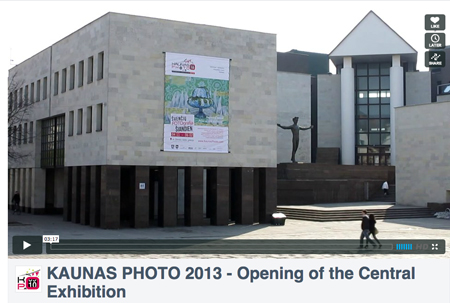 April 2013
My final Confections image published in May's issue of
Real Simple
. This image was created as a result of being a resident artist in 2012 at
The Park School in Baltimore
. After giving a talk to the upper school about my work, I held a workshop on creating gum paste flowers. The flowers all over the cake were created by talented students at Park, now seen in homes across America
https://imageproxy.viewbook.com/7f3b4cea9ede37ccfeb8f62bd5f76333.jpg
!